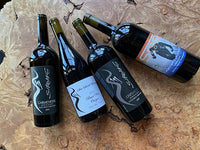 Shop Sno Road Wine
Our wine is produced from our estate vineyard "ECHO WEST" which sits on the south/southeast slope of the bluff on our Echo West Ranch in Echo, Oregon. We grow Cabernet Sauvignon, Petit Verdot, Tempranillo, Zinfandel, Carmenere, Pinot Noir and Muscat Canelli.
SHOP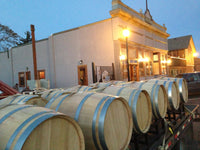 Visit Historic Echo, Oregon
The historic town of Echo is best known as a stop on the Oregon Trail. You can visit the former settler campsite in Fort Henrietta Park. Echo boasts 10 buildings currently listed on the National Register of Historic Places, including our tasting room, housed in the 1905 Koontz Building.